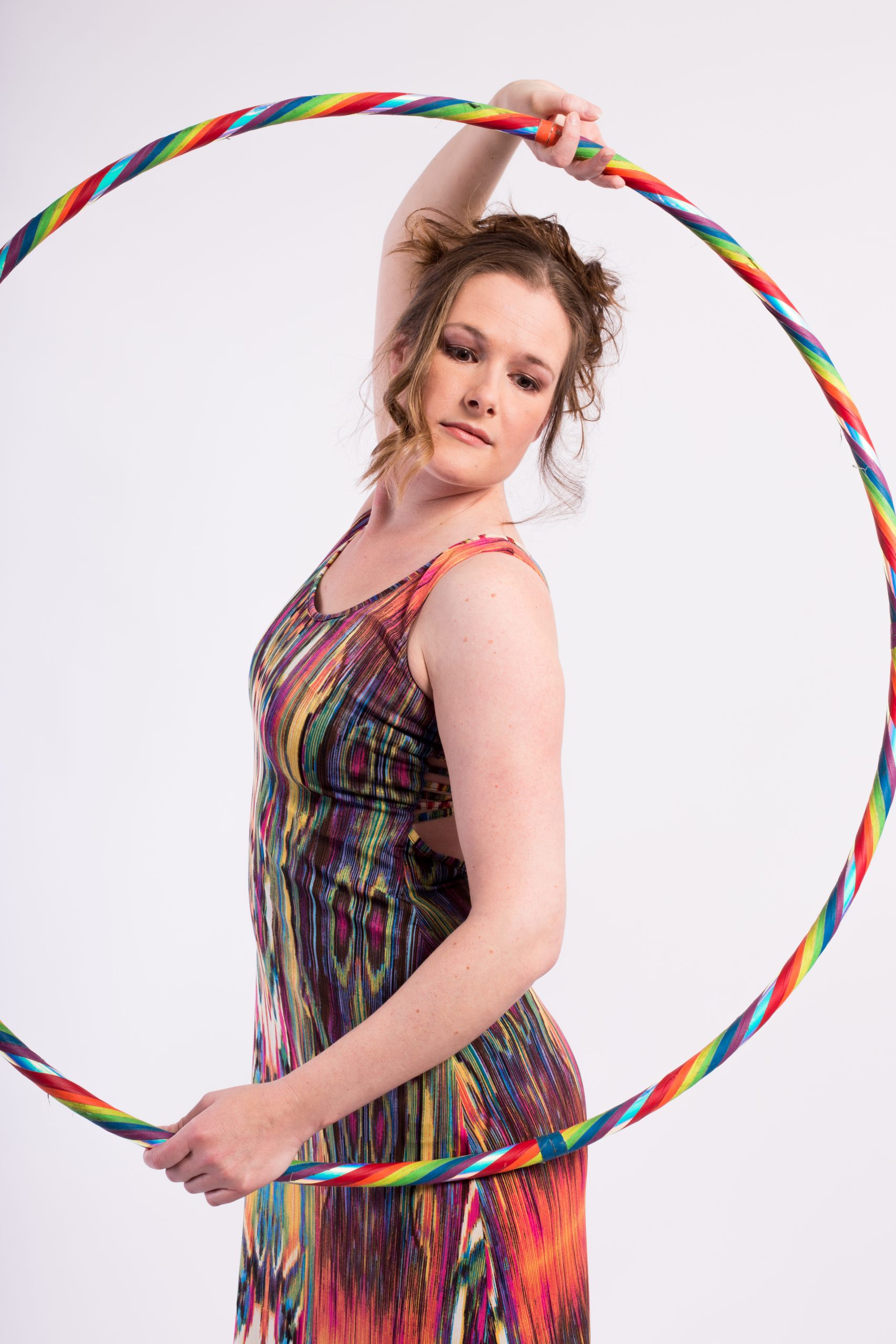 My encounter with the hula hoop
It all started with rhythmic gymnastics, where graceful gymnastic movements were combined with rolling, throwing and moving gracefully through the hoop. After school, there was a lot of hooping with friends in the street. It was an activity that could last for hours, hooping around the waist, around the neck and, of course, throwing and rolling.
The years passed and one day at a festival in 2011, there were suddenly hoops again! A couple of ladies and gentlemen, dancing very elegantly with a hoop. It was beautiful to see, as if they were one with the music and the hoop. The hoops were much bigger than those in the toy shop. On enquiry, this new way of hooping for me was called hoop dance. A true sport! It started to bubble up again. When one of our friends also appeared to have a hoop with him, many attempts followed to keep the hoop around the waist. Once we got back, a brief internet search for a professional dance hoop followed, with an order placed accordingly. Shortly after that I took my first hoopdance course with Anna Loots. Followed by workshops with Birte Poi, Rico Titou, Mirjam Douma, Babz Robinson, Ann Humphrey, Ninjahoops, Gail O'Brien, Emma Kenna and many more to come.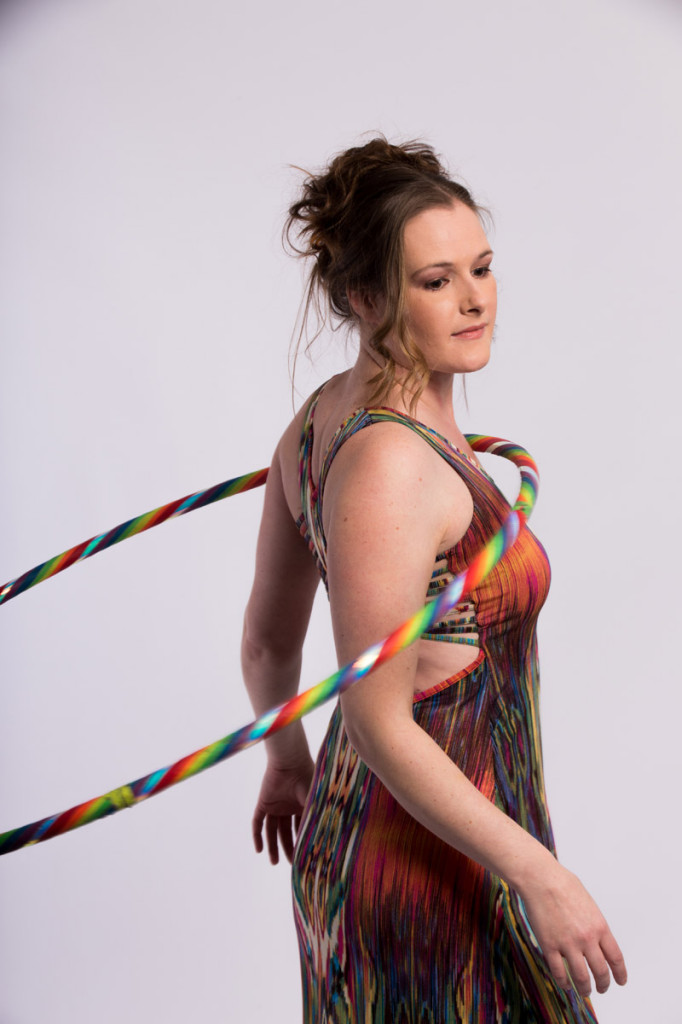 In the meantime, hoop dance has become not only a sport for me, but a way of life. Every free hour is spent on hoopdance. To clear my head and get rid of the stress of the day.
At a certain point, you enter a state of flow, where the movements are automatic, you have no sense of time and you are completely absorbed in the music. This allows you to learn faster and to rise above yourself, according to Mihaly Csikzentmihalyi, an American psychologist and also the most important theoretician behind this concept.
June 2013 I attended the training as a hope dance teacher with Karin de Wit and founded 'hulahoops in motion'. January 2015 I graduated as exercise therapist Mensendieck and of course my graduation thesis was about hoop dance. I have my own practice in Uithoorn Mensendieck Uithoorn and followed the course Dansante physiotherapy, in which you learn from techniques from modern dance of Laban/Bartenieff to connect your body with breath support. A very instructive training which changed my way of dancing enormously. Currently I am following the 2 year training to become a psychosomatic exercise therapist.