Welcome at Hulahoops in motion
Hulahoops in motion offers:
Hoopdance workshops – Hoopdance classes/courses in Amsterdam and surroundings
Workshops on location – Private classes -Bachelorparty's – Corporate retreats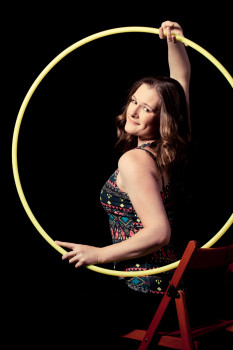 Do you like to learn how to hoopdance? Would you like to move elegant while you are dancing with a hulahoop. Meet Anita de Reus, her big passion is dancing with a hulahoop. She found out about hoopdance while she was studying to be a exercise therapist by the method of Bess Mensendieck. Since she and the hoop met, they are inseparable. In her work she helps people to relief physical pain and teaches them to have a better posture. During her studying she started to teach hoopdance and founded Hulahoops in motion.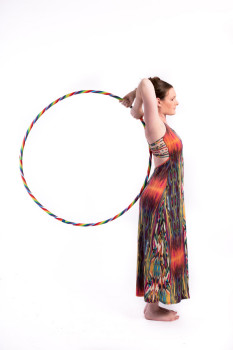 Professional hoopdance classes by a certified hoopdance teacher and exercise therapist Mensendieck.
3 different levels to remain high quality classes

You can join the courses several times, every time it will be different.`
Reviews:
Hila Hoop *****
Anita is a great hoopdance teacher, her hooping and technical skills are unparalleled. She always has specific exercises to get you into the trick she's teaching, plus every time you're struggling with a trick she's capable to identify the reason and get you to master the trick. I love her classes because she is used to have small groups (usually not more than 8 per class) allowing her to pay lots of attention to every student (it's almost like having a private class), so you can always be sure that what you are paying for the class is worth. My flow has improved so much since when I started taking classes with Anita and I'll always be grateful to her for this. I wish her all the best for her hooping life. Thanks Anita